The Rajdoot - Best Indian Restaurant & Takeaway in Hampstead, London
Recreates traditional indian dishes covering this wonderful, vibrant country – from the Himalayas to the Indian Ocean and the Arabian Sea to the Bay of Bengal. Rajdoot draws inspiration from all twenty-two regions and our food varies according to local influences characterised by exquisite aromas, glowing colours and earthy flavours. Our team of highly skilled chefs use only the finest ingredients, buying fresh spices which are painstakingly ground and mixed by hand, ensuring pure quality. Enjoy your meal at Rajdoot.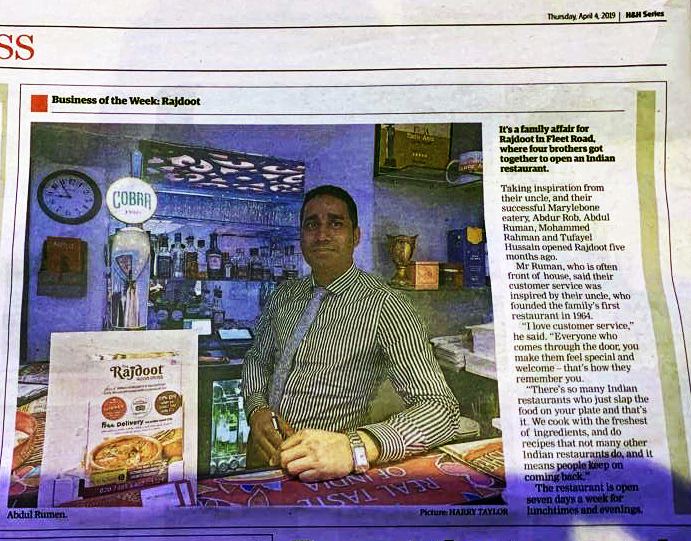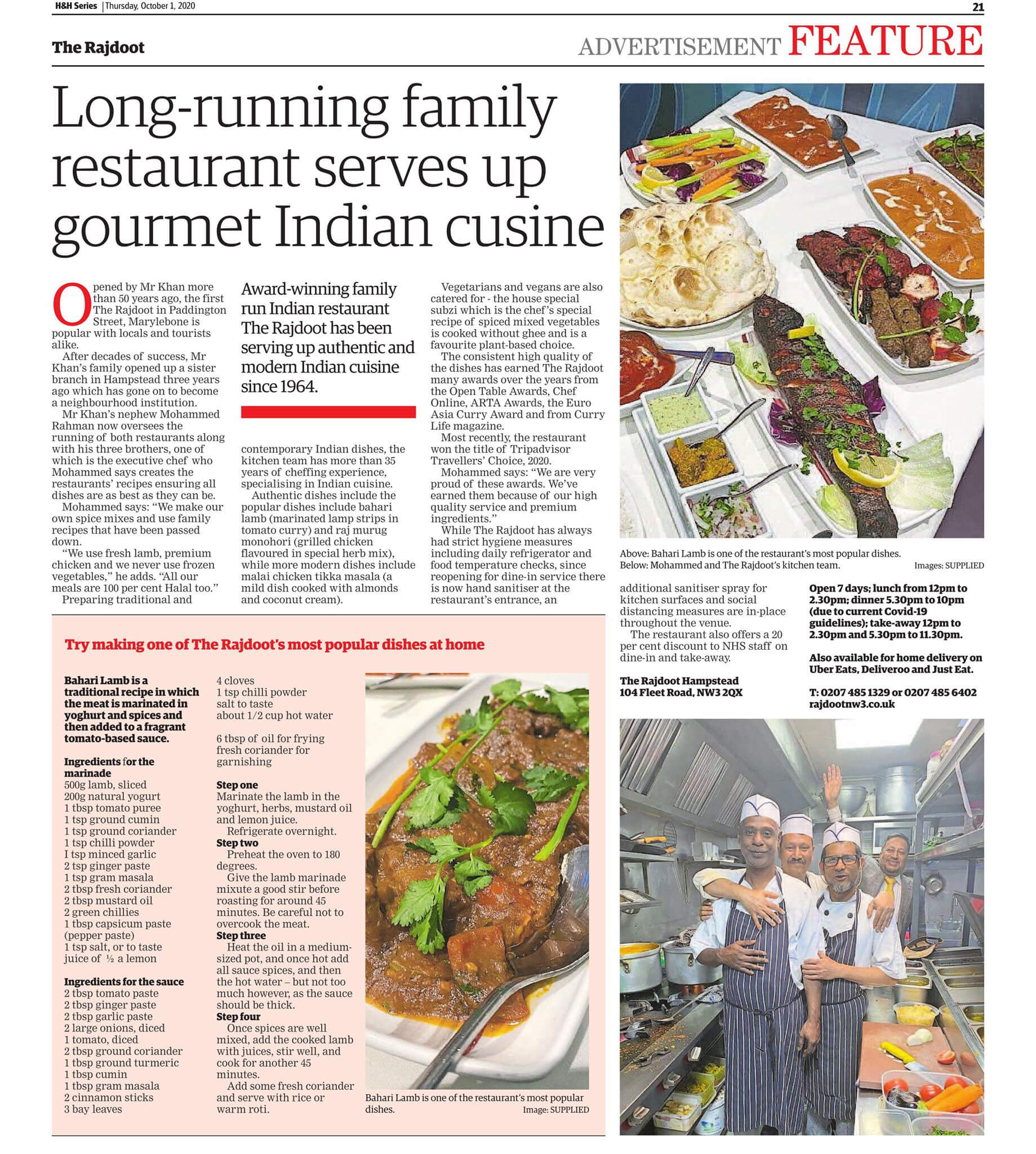 Welcome to The Rajdoot - home to the best Indian restaurant and takeaway in all of Hampstead, London!

The very best Indian Restaurant near Hampstead, The Rajdoot can tailor to the choices of every Indian food-lover. We serve some of the tastiest, most delicious Indian cuisines in Hampstead, London, which you can order online through ChefOnline with just a few clicks. Simply browse the menu, choose your favourite items, and checkout! You can pay via cash or card, your choice. Don't forget to claim your offers on delivery and collection, either! You can find us at 104 Fleet Road, Hampstead, London NW3 2QX.

Just check out the reviews we have, with customers gushing about our dedication to the art of delicate, beautiful Indian cuisine. This just goes to show how much care and love we put into every dish in our extensive menus, from the wonderful nibbles and starters to whet your appetite, from tandooris, special creations, beautiful traditional dishes, biryanis, to vegetable concoctions and beyond!
Whether it is a takeaway order, an email or a phone call, our people can answer any queries you have. If you happen to live near Hampstead, London, you are more than welcome to drop by at any of our business hours at the address below. We have included a map for your convenience, so drop by!

Our customers rave about how amazing our food and hospitality is, not to mention the care we take with hygiene and cleanliness, showing just how dedicated we are to giving you meals that are not only scrumptious but also healthy. Made with fresh ingredients, perfect, sizzling spices and then cooked to perfection, every single dish that leaves the kitchen of The Rajdoot is beautiful, delicious and perfectly healthy. We are also firm believers in the way food can bring people together. Our wait staff and servers are experienced, friendly and more than willing to help you achieve the perfect food experience, from the moment you enter to the minute you leave. Our premises are decorated with tasteful (and beautiful!) purple lighting, complemented by artful placements of wood and brick, creating an atmosphere sure to make you feel right at home!